In this guide, we'll walk you through cancelling a Patreon membership in the following ways: 

Cancelling your membership on Desktop
---
Step 1: From the drop-down menu in the upper right, click Manage memberships.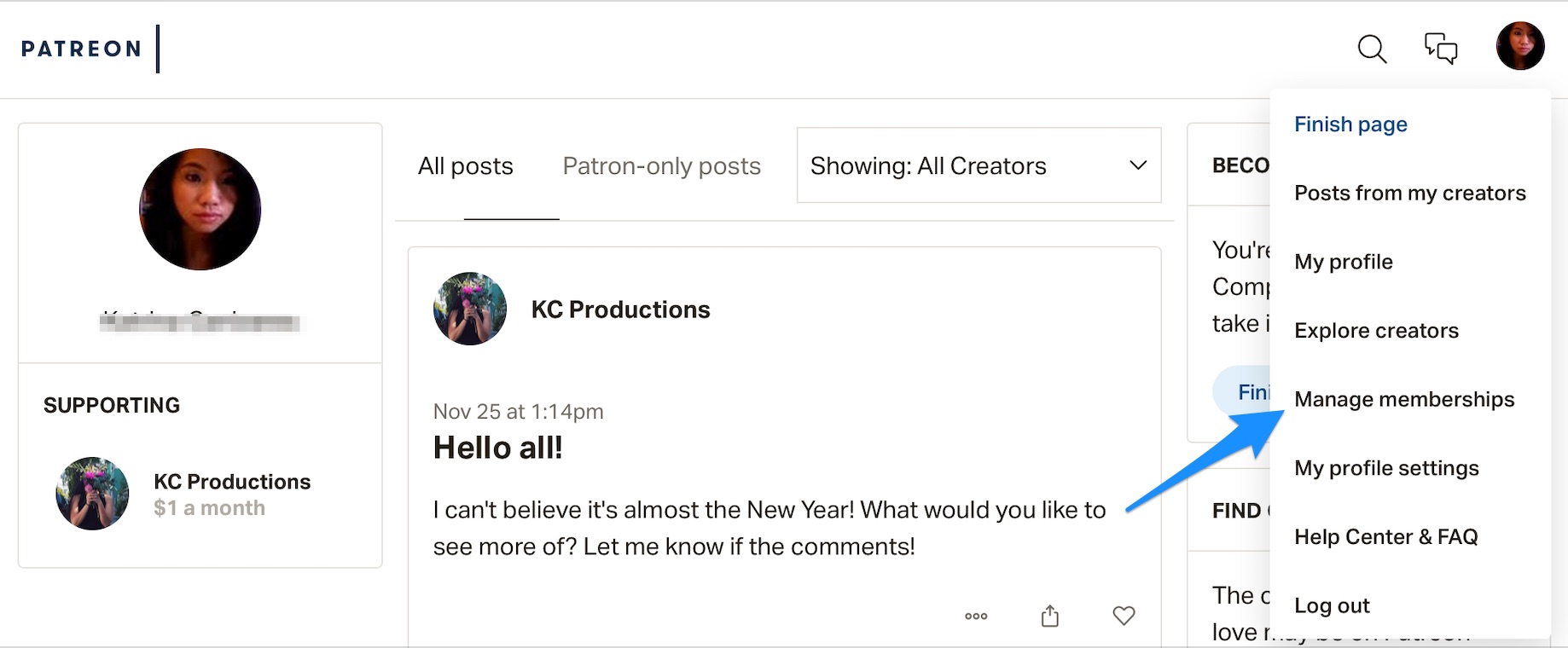 Step 2: On your Active memberships page. Click Edit next to the membership you want to cancel future payments for.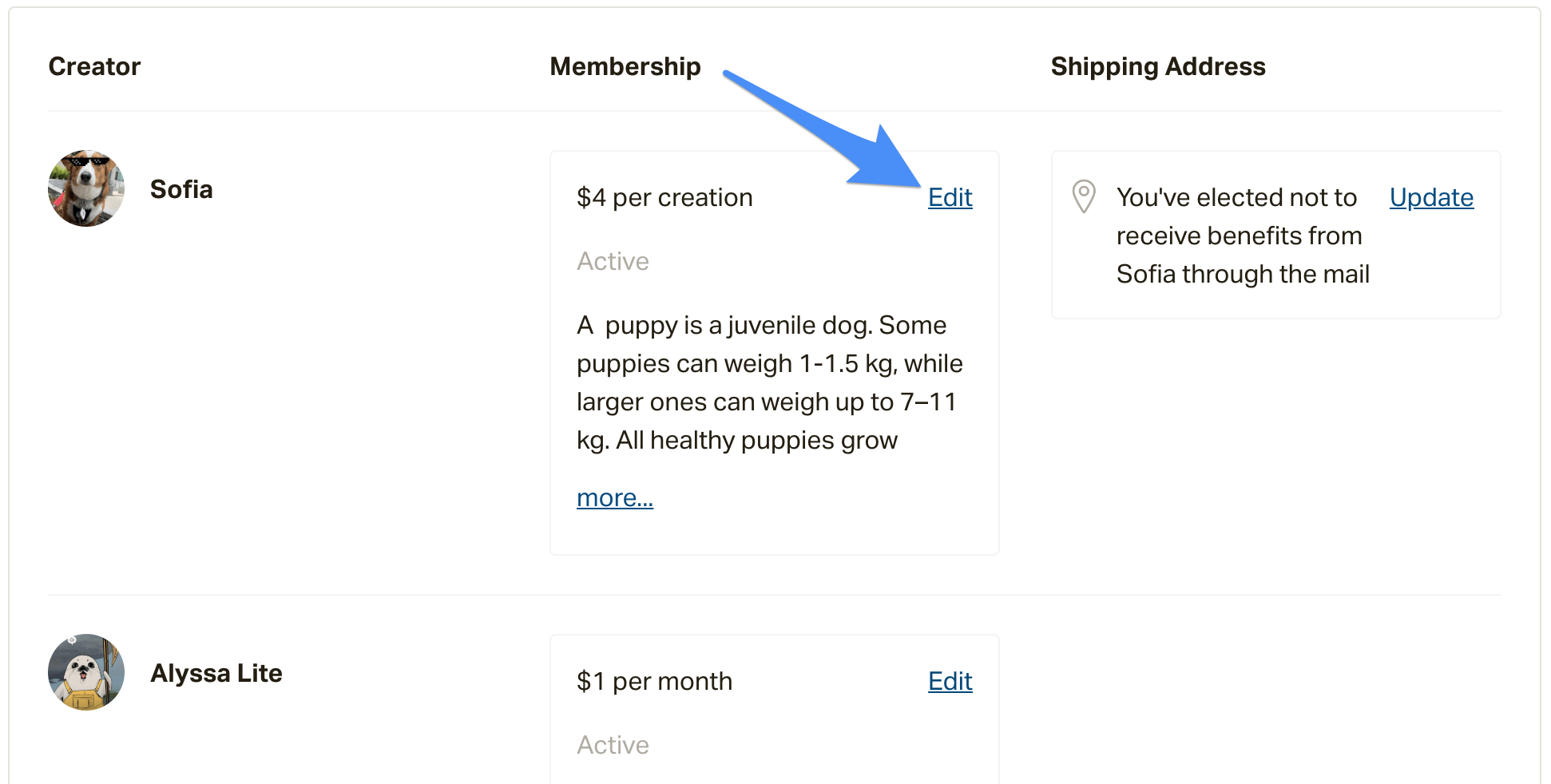 Step 3: You'll land on the payment confirmation page, which should look familiar. Scroll until you see the Edit or Cancel Payment option directly under the Update button – click the option to Edit or Cancel Payment.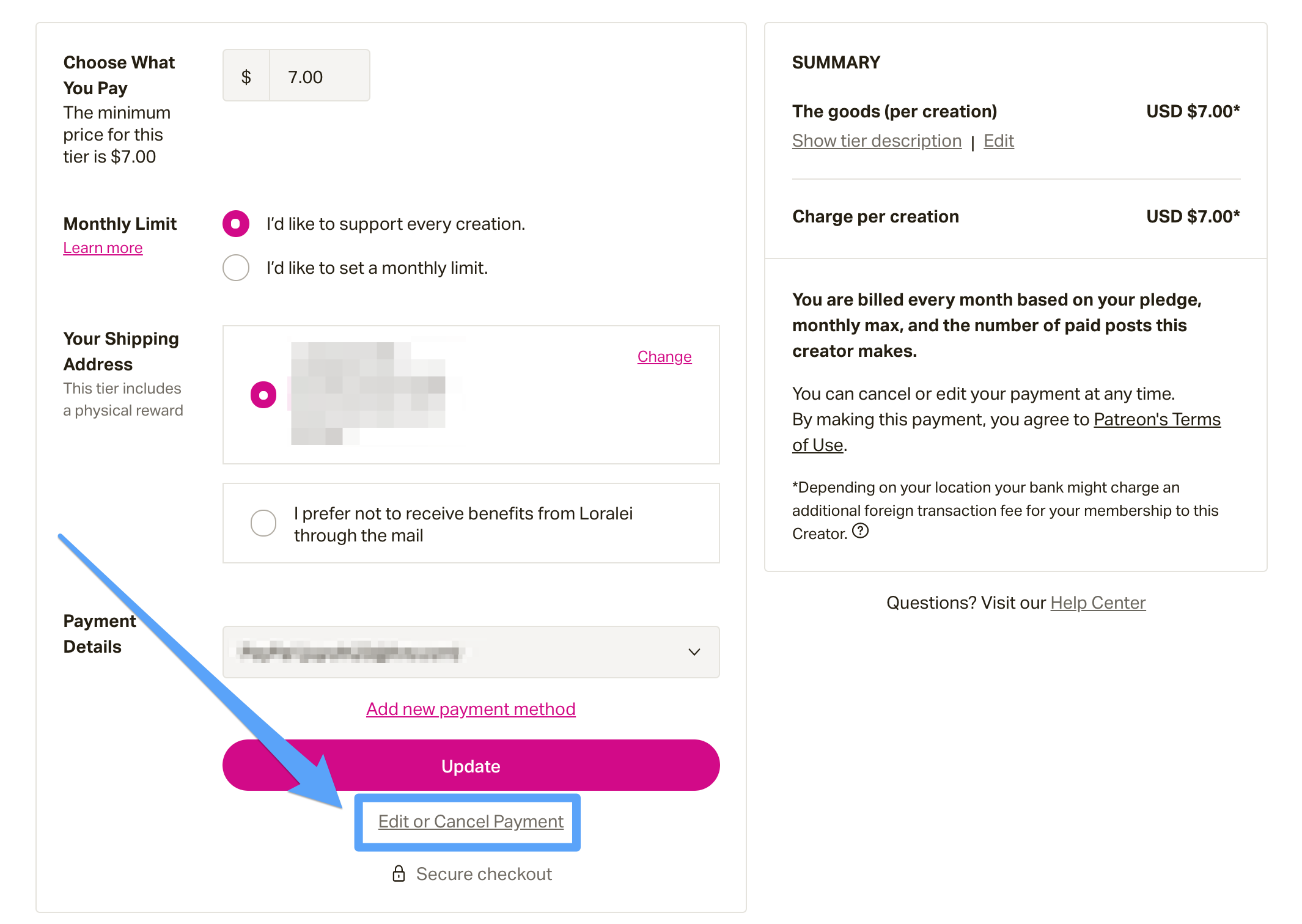 Step 4: A pop-up window will appear, where you can choose to switch tiers, update your payment method, or cancel your payment. Select the cancel your payment option at the bottom of the list. Then confirm by clicking the cancel your payment button.  
If you have any past due payments (declined bills), we'll let you know before you cancel your membership. Cancelling a membership will not remove any declined, or pending bills from your account. 


---
Important note: if you are using an Android device, please go, here. 
Select

 

Scroll down and select the

 

Edit or Cancel payment
Select Cancel your payment

. Then confirm by tapping the 

Cancel your payment button.


Cancelling your membership in the Patreon app (Android) 
---
If you are using the Patreon app on iOS and would like to cancel, go here.